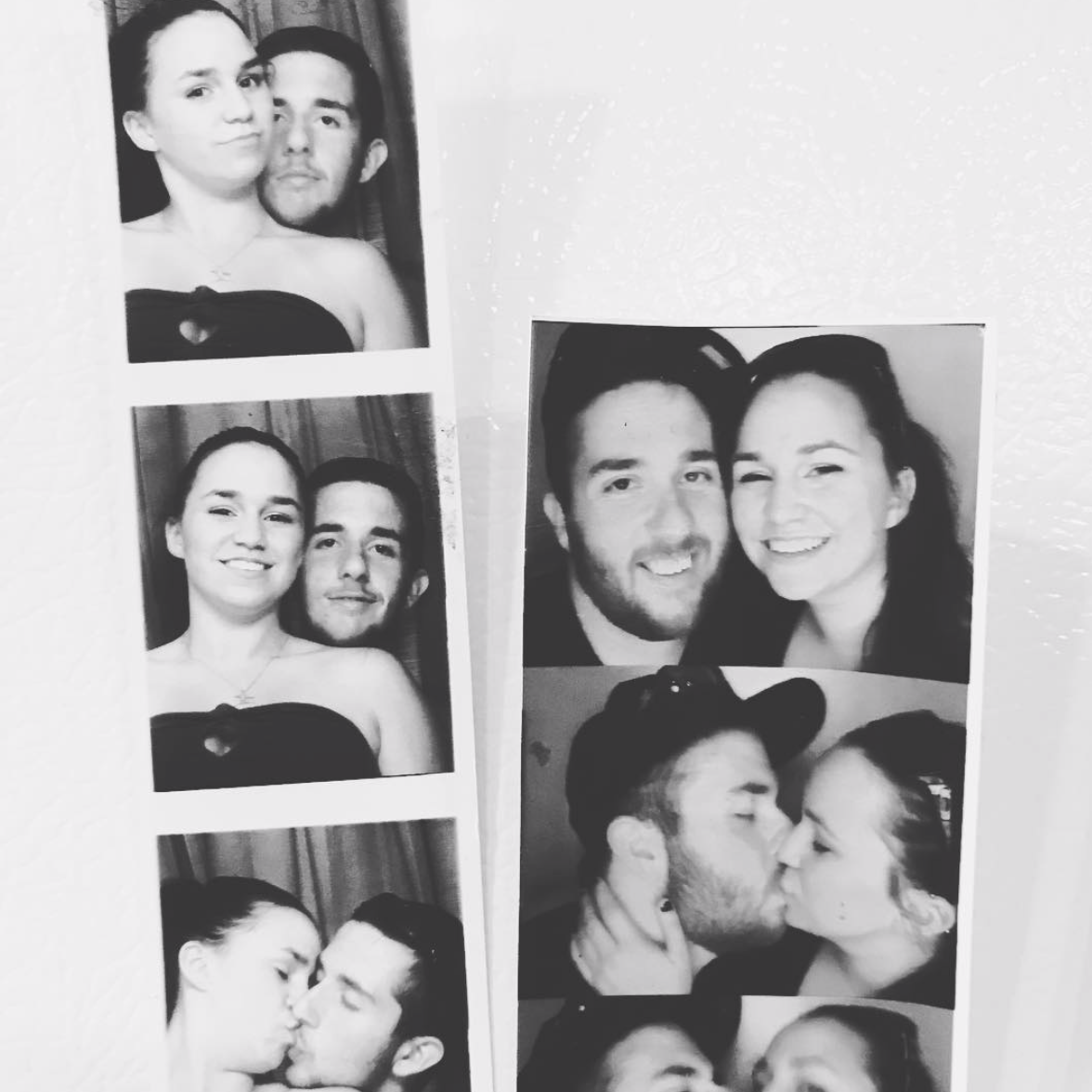 oh hey!
We're a Fiance photography team that are relentlessly ourselves. Laid back - down to earth - usually laughing.
Our love story is long but anything but boring...
We have been lucky enough to have known each other since middle school 2002 (scroll down below for your reward of us in middle school pre braces, hair jel and all!) We know all about love stories, or break up stories really since we used to date in high school until I broke up with Josh (a few times, no ones counting) After five years of Josh not speaking to me (he's really good at holding a grudge), he finally gave in and sent me a txt message (thank goodness for modern technology we would have been waiting forever for a hand written letter...) and we have been basically inseparable ever since!
Lets just say, everything happens for a reason, and after a home and dog later - everything always works out the way it is meant to!
Most days you will find us in sweat pants on the couch binge watching The Office (our favorite show) with our rescue pit bull - Titan Maximus! We are romantics at heart, and have grandiose plans of spending our lives celebrating love and traveling. We believe that the key to a happy life is eating burgers, and taking afternoon naps with Titan.
Our Dream,
We've coined the term 'modern day hippie' because we like showers but also love nature. Our dream is to explore North America driving in a sprinter van with our pit bull when were not working. Hopefully taking photos of our gorgeous national parks and all the animals in them!.. More to come there in the future
We believe that life is too short not to love every second of it.
To love + adventure,
OUR FIRST KNOWN PHOTO TOGETHER CIRCA 2002
KENOSHA WI, MCKINLEY MIDDLE SCHOOL
LOVERS OF:
SHARED PASSIONS/ Conservation - Leaving it better then you found it. - Rescuing all the dogs - Laughing - Genuine connections with humans - The Office - Belsnickle - Adventure - The Mountains - Roadtrips - The Couch - Snow - The Cold (We know, were weird)
Josh : technical - the smartest - funniest
LOVER OF/ Batman - Rootbeer - Birds - Wildlife photography - Custard Obsessed- Quality over quantity - #Vanlife - ANIMALS - Grudge holder (see above story) - The outdoors - Eggnog - Not sharing food - Elon Musk - Solar Panels - Renewable Energy- Pessimism - Naps with the dog - Warm beds
Lindsay : heads in the clouds-the creative - almost the funniesT
LOVER OF/ Christmas - A perfectly crafted cocktail - Vodka waters - Mezcal - Champagne (do you see a theme here..) - Cooking organic food and then going out and getting pizza - Walking around Target buying nothing - Broad City - Life - Kissing my dog, like excessively - Laughing until you cry - Wishes I was vegan but loving juicy ass cheeseburger - Podcasts - Time with myself - Wildflowers - Morning Sun - Being a better human - Optimism - Making people laugh - The Midwest - Wisconsin <3